Summers are all about fun and frolic. Isn't it? Camping, outdoor activities, ice creams, and several interesting activities can keep your munchkin engaged and entertained. However, summer times may get busy for parents, and with children at home, you may find it challenging to organize any activity.
This post puts together a list of summer activities that you can perform with your toddler and have a jolly time together.
22 Summer Activities For Toddlers 

 
Outdoor Activities 

 
1. Jello  party 
Get a jelly-making pack and follow the instructions. Make the jello according to the directions given on the pack and add a few toys inside while it cools. After it cools down, let your child explore through it. They would dig through the jello to hunt for the toys and play with them.
2. Window  painting
Grab a dry erase marker and draw large outlines on your window for your kids to color. Remember to draw outlines on the inside of window's glass and let your little one paint on the outside to prevent the lines from getting smudged. Now, let your toddler paint the window in colors of their choice.
3. Frozen  water beads
Toddlers may enjoy the sensory experience in this activity. First, grow the water beads by soaking them overnight in water. After they are grown and ready, scoop them into a container and refrigerate them for about an hour. Next, take out the frozen beads and put them in a larger tub to play with ease.
4. Pudding  painting
You will need vanilla pudding, food color, and a shower curtain liner for this activity. First, prepare the vanilla pudding as per the instructions on the box and let it set. After it sets, spoon the pudding into smaller bowls and add food coloring. Once it is ready, glob the pudding out onto the shower curtain. Don't forget to keep some brushes and kitchen utensils handy to let your child make the most out of it.
5. Rainbow  cream pie
Gather a large tub, and a few play dishes or paper plates, a can of shaving foam, and some water beads for this activity. You can spray the shaving cream onto the dishes and let your child decorate it as they like, with the help of water beads or any other decorative items they might want to use. Voila, your rainbow cream pie is ready.
Indoor Activities 

 
6. Walking  water
To set up this experiment, you will need two glasses of equal size, water, food coloring, and paper towels. Place the glasses about two inches apart and pour water into one of them until it's halfway full. Add a few drops of food coloring and stir it well. Now, take a strip of paper towel and fold it until it is about two inches wide. Place one end of the paper towel strip into the colored water and the other into the empty glass. Let it sit for one hour. It's now time for your little one to observe the results. Keep a camera handy to capture their expressions of amazement. You can also increase the number of glasses and add different colors that may form a rainbow pattern.
7. Splatter  painting
You will need liquid paint in cups, paper (cardboard or poster board can also be used), and a spoon/brush. Let your child dip the paintbrush/spoon into the paint and flick their wrist to splatter paint across the paper. Continue splattering using various colors and from different directions. Now, let it dry for some time.
8. Macaroni  rainbows
You will need different colors of macaroni/pasta for this activity. Take a large piece of paper and draw a few big curved lines on it to form the outline of a rainbow. Now, let your child place individual pieces of macaroni/pasta on top of these lines to form the layers of a rainbow. Continue to do so until the whole rainbow is ready. Display the creative art.
9. Color  mixing with ice
Take some water in a container and add various food colors to it. Pour this water into ice cube trays and let it set. Repeat this with each primary color. After the cubes are frozen, take them all on a tray or container and give them to your child. As they watch the ice cubes mixing and forming new shades, explain the concept of primary and secondary colors.
10. Ice  excavation
Fill some bowls or containers with water and add a few small toys or trinkets into it. Now freeze it overnight. The next day, take a block of ice out and place it in a tray. It's now time for your child to indulge in excavation. Encourage them to excavate the hidden trinkets from this block of ice. You can also use toy hammers or rolling pins to smash ice around these toys.
Summer Camp Activities
11. Storytelling
Storytelling activities help children to express themselves freely and in a creative manner. Stories are also considered to be a versatile yet powerful teaching tool. There are various ways by which you can conduct a storytelling session. And, the source for these stories may be your personal life, books, or movies. But it is important to remember that the stories you narrate should not just be interesting but relevant too.
12. Scavenger  hunt
Scavenger hunts can help in learning colors, alphabet, numbers, and so much more. The way to go about this activity is super simple. The whole idea is to let your child run around finding things from nature like leaves, rocks, grass, and other bits and then match it to each color on the printable. It's intuitive, and kids would be able to learn new words, improve their critical thinking skills, and their ability to link objects with words.
13. Shell  painting
Shell painting is a simple but fun process art for children to enjoy during their summer break. To start with, let children use paintbrushes to color their seashells. Now, place some watercolors in shallow trays or cups, give them some paintbrushes and let your little artist unleash their creativity. Depending on the needs of your child, you may use either big or small brushes. Smaller brushes allow for detailed painting and also help in improving a child's fine motor skills. But if your child enjoys using large or wide brushes, that's okay, too!
14. Ice  cream numbers
Learning numbers for the first time can be a lot more fun when you set them out on yummy-looking cones and ice cream scoops. Draw a few ice cream cones on colored papers and outline scoops of ice creams on the same. Cut out some pieces of paper and number them as scoops. Now, ask your child to find pieces of scoops and place them inside the cone. Line them all up on a cone, and the ice cream is ready.
15. Sand  volcano
First, place an empty plastic bottle in a mound of sand, and using a funnel, add some baking soda into it. Next, mix some food coloring with vinegar and pour this mixture inside the bottle. Watch the volcano erupt. Sounds fun, right?
16. Bowling  with coconuts
Fill a few plastic bottles with water to be used as bowling pins. You may also add a few drops of food color into the water to make it colorful. Set up the bottles in a triangular pattern and use coconut for bowling. Bowl away!
17. Water  balloon target practice
Draw a target or a line on the sidewalk with chalk. You can also place an object on the ground at some distance from your child to serve as a target. Have your child toss a water balloon as close to the target as possible.
18. Water  bag pinata
Who doesn't enjoy playing with water balloons and pinatas? Try this fun activity! Hang a pinata and use water balloons to aim at the target. Whoever breaks open the pinata, wins. To double the fun, blindfold each participant.
19. Bubbles
Toddlers enjoy playing with bubbles, chasing and bursting them. Get a bubble toy from the store or DIY at home. Turn a boring day into hilarious and fun with this bubbles activity.
20. Color-changing  flowers
Get a few white carnations, some paper cups, water, and food colors. To start with, trim the stems of these flowers so that they fit in your cups. Next, add water to each cup and then put two to three drops of food coloring into the water. You may use a variety of colors for each cup. Next, place the carnations in these cups and let them be. Let your child observe the setup in an interval of two to three hours to observe any changes in the color of the flower.
21. Water  pistol painting
You will need poster paint, water, water pistols, and a large canvas for this activity. Load these water-pistols with various watercolors. Once the pistols are filled, place the canvas in your backyard and start jetting the paint onto it.
22. Sponge  water bombs
The supplies you will need for this activity are a few colorful sponges, scissors, and strings. First, cut the sponges into equal-sized strips and stack them on top of each other. Make sure that the ends of these strips match up to each other after stacking. Next, tie a string around the center of the stack and fasten it into a tight knot. The sponge bomb will instantly fan out. Give these sponge bombs to your child and let them dip these in water. Now toss it just like a water balloon.
Aren't these summer activities for toddlers super fun? Active participation in these activities with your child may help you develop a better understanding and bonding with them. These summer activities may also help develop their cognitive, motor, and social skills, without missing out on the fun.
The following two tabs change content below.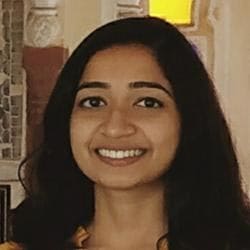 Deepa Thomas
Deepa Rachel Thomas holds a master's degree in English from the English and Foreign Languages University, Hyderabad. She has experience editing academic content for research scholars, reviewing the work of several B2B clients, and working closely with fiction/non-fiction writers. She worked as a mentor for young children at an NGO that focuses on helping children develop their language and soft…
more