Babies and toddlers are quite inquisitive! Aren't they? These tiny explorers are always looking for something to play with. So, why not dedicate an entire playroom for them in the house?
A playroom allows babies and toddlers to have a space of their own, where they can have loads of fun. It also promotes self-learning through games and activities. There are a plenty of babies and toddler's playroom ideas that you can try for your little genius. Take inspiration from the playroom ideas given in this post.
20 Babies And Toddlers Playroom Ideas
1. Play rug
A play rug offers a variety of attractive visuals and textures and encourages your little ones to interact with the surroundings. It helps them develop their muscles as they sit up and crawl. Also, it fosters cognitive, gross motor, and visual development.
How to:
Get a good-quality and stain-resistant rug with some favorite visuals of your child.
Spread it in the playroom.
Let your child sit on the rug and explore these visuals while playing with toys.
2. Reading nook
A playroom is incomplete without a reading corner. Encourage your tiny tots to curl up with their storybooks by incorporating a creative reading nook in their playroom.  With the right selection of books, decorations, and cozy seating, you can inculcate reading habits in your child.
How to:
Find the right spot with a natural source of light.
Install light fixtures, bookshelves, floor decorations and themed walls.
Add cozy and comfy seating with an inviting throw.
3. Tent for imaginative play
Introducing a tent in your child's playroom is a great idea to boost their creativity and imagination. It contributes to their mental and physical development too.
How to:
Get a bright-colored and fun themed tent that your child would like.
Select one that is easy-to-clean and lightweight so that you could use it both indoors and outdoors.
Install it in the desired spot and place a customized mat inside to lie down.
4. Playroom kitchen
Kitchen playroom ideas are quite fascinating for the little ones. There are several options with a full range of utensils and accessories. Play kitchen encourages teamwork, improves counting skills, and teaches them the importance of sharing.
How to:
Choose a suitable spot and set up the play kitchen table of your child's size.
Add utensils, tools, fruits, and veggies.
Provide drawers for supplies such as dishes, spoons, and bowls.
Don't forget to give an apron to your little master chef.
5. Functional playroom storage
Worry no more about the mess created by your tiny superhero. Organize your child's playroom by using creative storage, bins and encourage your child to organize their toys. This will help them sort and find their belongings easily. Also, they will learn the importance of neatness.
How to:
Choose bright colored bins for organizing toys.
Label the bins by adding pictures of toys so they know what toy goes into which bin.
Place all the bins on a low-height table or open shelves for easy access
Show your child how to place the toys according to these labels.
6. Climbing apparatus
Including a climbing apparatus is a must for a child's playroom as it promotes physical activity and creative learning. Climbing activities for young children help build strength, flexibility, and balance. You can use a variety of climbing toys for your energetic toddlers such as climbing arch, pikler triangles, happy moon climber, and wooden monkey bars.
How to:
Leave enough space around while installing these climbing toys.
Cover the floor with a thick rug.
Encourage your child to climb up and down and have fun.
7. Indoor slide
This simple piece of plastic or wooden toy adds great fun and adventure to your little one's playroom. It is an amazing option on rainy or chilly days when they can't go outside to play. Sliding helps develop their balance and coordination skills.
How to:
Get the best-quality foldable indoor slides of an appropriate size.
Cover the floor with a thick rug around the slide.
Supervise your child to step carefully and sit down on their bottoms as they slide down.
8. Wooden toys
Wooden toys are ideal for babies and toddlers as they are eco-friendly and sustainable. They are also long-lasting and safe to use. These toys encourage imaginative play, reasoning skills, and hand-eye coordination.
How to:
Give wooden blocks to your child and encourage them to build a house.
You can even get them a personalized wooden toolbox or wooden animals for pretend play.
9. Dress-up nook
Children love to play dress-up and a dress-up nook can be a magical area for them. From superheroes to doctors or pilots, whatever role they play, their imagination and creativity are limitless.
How to:
Gather supplies such as costumes and accessories.
Select a spot for making the dress-up corner.
You can either place a mini closet or use the row of hooks to hang the costumes.
Keep these accessories in the baskets and place them on the shelves.
Add a full-length mirror to complete the setup.
10. ABCs and 123s playroom station
The alphabet and number playroom station in your toddler's room helps in their early learning. Posting the letters of the alphabet and numbers on the wall offers effective and fun learning. The beautiful and attractive illustrations can also inspire creativity, active learning, and imagination.
How to:
Get posters of the alphabet and numbers containing art and illustrations.
Fix them on the wall at a low height so that your toddlers may reach them.
11. Bulletin board
A bulletin board is a fantastic way to display your toddler's artwork. Young minds are curious, creative, and imaginative. Whatever they write or draw at an early age is considered an achievement and can be well depicted by using a bulletin board.
How to:
Fix a bulletin board on the wall of the playroom.
Decorate it with bright colors, decals, or ribbons.
Pile up all your child's artwork and pin them on the board.
12. Art cart
Art is fun, and your little artist knows it better. They can create art anywhere, and so you need to organize an art cart for them and give them access to their art supplies. An art cart can encourage the child's creativity and build independence, responsibility, and trust.
How to:
Choose your style of cart.
Collect all the supplies for artwork including crayons, markers, glue, colored pencils, papers, etc.
Arrange everything on the cart by involving your children.
Now let your child unleash their imagination.
13. DIY busy board
Busy boards are made with daily life items that are appealing to babies and toddlers. Playing with busy boards promotes early childhood development and motor skills as they touch and explore various objects.
How to:
Take a square board, paint it, and make sure the edges are smooth.
Gather your items such as buttons, door chain, googly eyes, handle, hook, and bell.
Glue and screw the items on the board.
Keep the board up against a firm surface or mount it to the wall.
Your toddler's busy board is ready. Now, let them play as they like.
14. DIY magnetic chalkboard wall
Having a magnetic chalkboard wall in your toddler's playroom is ideal if you want to introduce letters, numbers, and vocabulary to them. Also, your child would love playing with magnets.
How to:
Choose a spot where you want to install this magnetic chalkboard wall.
Apply magnetic primer on the area and let it dry.
Coat the wall with chalkboard paint. Your DIY magnetic board is ready for use.
Provide some magnetic toys, letters, and numbers to your child to play with.
15. DIY rock wall
Children love to climb. So, why not bring a climbing wall to their playroom? Just ensure you provide good cushioning on the floor.
How to:
Construct a base of plywood to a desired size.
Drill holes on the plywood and attach it to the wall.
You can design the wall with your child's favorite theme.
16. Pink chick playroom
From baby pink to bright bubble-gum pink, use any of these hues to decorate your child's room. Pink is also calming.
How to:
Color the wall of the playroom with a light pink hue. You can add a dark shade on one of the sides.
Use pink and white combination for the seats and rugs.
You may also add other elements that blend in.
17. Music corner
When you expose your children to music, they learn the sounds and meanings of words. Music helps the mind and the body work together. Introducing a music corner will be a great idea for the playroom.
How to:
Place a shelf in the playroom and decorate it.
Include all possible musical instruments that your child can play.
18. Nap time-corner
A playroom is not meant for just playing games. You can create a well-designed nap space where the toddler can take rest and rejuvenate. Add a bed, some pillows, and a blanket for a cozy nap corner.
How to:
Choose a comfy bed with low height and place it in the room.
Put customized bed sheets, pillows, and blankets with prints of their favorite characters.
19. Mini stage
Set up a mini stage to bring out your child's creativity. Let them sing, dance, or perform anything.
How to:
Install a shower rod at one corner of the playroom.
Add beautiful curtains that complement the room's theme.
Decorate the area with string lights and place a mic.
20. Swing Setup
This is a fun décor element that will keep your child active all through the day.
How to:
Choose the location in the playroom.
Find the ceiling joist and install the mount.
You can add soft cushions to the swing to make it cozy.
Playrooms don't just help in keeping your child's stuff sorted, but also keeps your house tidy and uncluttered. So, the next time you plan a playroom, get some inspiration from these babies and toddlers' playroom ideas. Have you started imagining the playroom yet?
The following two tabs change content below.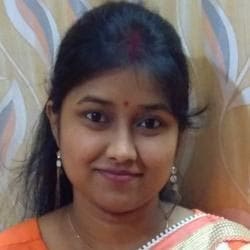 Soma Sengupta
Soma holds a bachelor's degree in Biotechnology and worked as a science teacher for more than six years. Her background in science and experience with young children of various age groups made her take up writing assignments on children-related topics for different online platforms. At MomJunction, she writes easy-to-read, informative, and interesting articles for kids and teens category. She holds a special interest in mentoring young minds through her writings. When not writing and tutoring kids, she likes to cook and take care of animals.