Mobile phones and tablets are not meant for babies. But let's admit that these gadgets come in handy to distract a distraught baby. And in case you have some important work and, your baby needs company, a good baby app can keep them engaged for a while.
So, if you need something to keep your child busy with a device, choose a game that is colorful and has soothing, sweet sounds. There are several baby game apps available on iTunes and Google Play. We have curated a list of some of the best free baby game apps that you may download for your baby.
Are Gadgets Safe For Babies?
No doubt, our electronic gadgets may help in engaging, or sometimes, pacifying a baby. However, these gadgets are not entirely safe for babies to use for a long time. According to a study published in the Journal of Physics, excessive use of electronic devices by toddlers negatively impacts their brain development, causes attention disorder, and affects cognitive development and speech (1).
To prevent these side effects, parents need to closely monitor and restrict the time spent by their children on gadgets. They should also keep track of their child's growth and development.
15 Free Baby Game Apps
Of the hundreds of free baby game apps available online, we have selected a few that may interest you.
1. Shapes and Colors
This educational game application offers 15 games that are designed to develop your child's attention, memory, fine motor skills, and so on. It includes games for sorting colors, identifying shapes and sizes, and so on. It is suitable for babies aged two to five years. So, they can switch to different games as they grow. These games can also be played by children who are differently-abled.
Download here: iOS
2. Baby Rattle Games: Infant & Toddler Learning Toy
Designed for infants, this gaming app comes with four different themes that help develop your child's fine . It makes a rattling sound when the gadget is shaken, so the baby learns cause and effect. It comes with colorful animation and catchy music to keep babies entertained for quite a while.
Download here: iOS
3. Baby Games For One-Year-Olds
It comes with two modes, namely 'Let's Play', and 'Let's Learn.' The 'Let's Play' mode has multiple themes. When you press the theme of your choice, it introduces your child to a new object that can help sharpen their vocabulary. The 'Let's Learn' mode comes with 12 categories, each giving some fun tasks to your child. One of the tasks is to select the right name of the picture shown. The two modes help develop your child's language skills.
Download here: iOS
4. First Words for Baby
If your little one has been learning a few commonly used words, then this app will further help them memorize the words. This learning app comes with 11 categories, each with around 120 flashcards. The flashcards contain images of commonly used items and their names. The animations and funny sounds ensure your child learns and enjoys playing on the app.
Download here: Android
5. Tozzle Lite – Toddler's Favorite Puzzle
This puzzle app comes with a variety of puzzle pictures and funny sounds. Once you click the play button, your child has to tap the figure and drag and drop it in the correct space. If they are unable to get it right even after three attempts, an arrow appears on the screen to help the child get it right. After the puzzle is solved, the app plays a sound that your child can enjoy by tapping on the figures.
Download here: iOS
6. Musical Me! – Kids Songs Music
Babies' vibe with music. Playing nursery rhymes not only keeps them distracted but also helps them learn better. This app plays popular songs and rhymes with catchy music and beats for babies. It also comes with play-along instruments that may help your child develop a knack for playing music. Its dancing game allows babies to tap on the animated character, so they can dance to the music.
Download here: iOS
7. Talking Baby Games with Baby
Here is a cute app with a talking baby. Similar to a real child, this animated baby also cries, smiles, laughs, and does much more. It is an interactive app in which the character does whatever it is instructed to do by clicking on the button placed at the sides of the screen. The 3D graphics and voice interaction can keep the child engaged for a long.
Download here: Android
8. Funny Food!
To develop a familiarity with preschool activities, you can have your child play this game. This app contains puzzles in which babies have to sort food items according to their shapes and sizes. Its simple interface enables the baby to navigate easily and quickly. It helps develop attention, logic, and fine motor skills in children.
Download here: Android
9. Sensory Baby Toddler Learning
This sensory learning app is designed to help develop your child's hand-eye coordination. Touching the screen creates a vibrating effect as well as bubbles or fireworks on display, helping them understand cause and effect. Your child can select the fish and decide where it swims on the screen. The screen lock ensures your baby does not accidentally exit the game. This sensory game is also suited for children with autism.
Download here: Android
10. Baby Games – Piano, Baby Phone, First Words
This app contains games and activities loaded with pictures and sounds. It plays nursery rhymes and songs to keep babies entertained. The interactive game plays various sounds along with images to help your child identify the object. It also has a music player with different musical instruments that can be played by touching the screen. The games are designed to build your child's memory and observation skills.
Download here: Android
11. Fish School – 123 ABC for Kids
This game app has eight educational activities pertaining to letters, shapes, numbers, and so on. Its underwater animation and sound make learning interesting for little ones. It has games that ask babies to spot the fish that is the odd one out. It also asks babies to match fishes, which helps hone their observation and identification skills. Tapping on the screen makes the fish do funny things to entertain babies.
Download here: iOS
12. Little Stars – Toddler Games
With a space theme, this app comes with ten toddler games designed to help develop mental skills in babies. Its game topics include alphabet, first words, shapes, numbers, and so on. You can customize the game at your convenience. You can even record the language of your preference and add items of your choice. Space animation helps develop children's interest in space from a young age.
Download here: iOS
13. Kids Balloon Pop Game
Here is an app that gives you a wide range of languages to choose from. This educational game includes the letters of the alphabet, numbers, shapes, colors, and a game of popping balloons. It comes with an option to disable background images or even change the appearance and size of balloons, so it becomes easy to play for children with visual impairment.
Download here: Android
14. My Talking Tom Friends
This interactive game app comes with six animated characters that need to be tended to by the player. Similar to babies, they need to be fed and bathed. You can choose the character of your choice and customize their house and wardrobe. The app also has puzzles that test your baby's reflexes. The characters play inside and outside their house, participating in a variety of activities.
Download here: Android
15. Baby Games
This app comes with six baby games targeted at improving various baby skills such as hand-eye coordination and sound recognition. Its games are simple and include bursting of balloons, launching of rockets through a touch, and peek-a-boo. The screen lock option ensures your child does not accidentally open the home screen.
Download here: Android
Millennial babies playing with gadgets is inevitable. So, why not engage them in something that is fruitful. You may choose a game or app that comes with a simple interface, so your child is able to play easily and enjoys it as well.
References:
MomJunction's articles are written after analyzing the research works of expert authors and institutions. Our references consist of resources established by authorities in their respective fields. You can learn more about the authenticity of the information we present in our
editorial policy
.
The following two tabs change content below.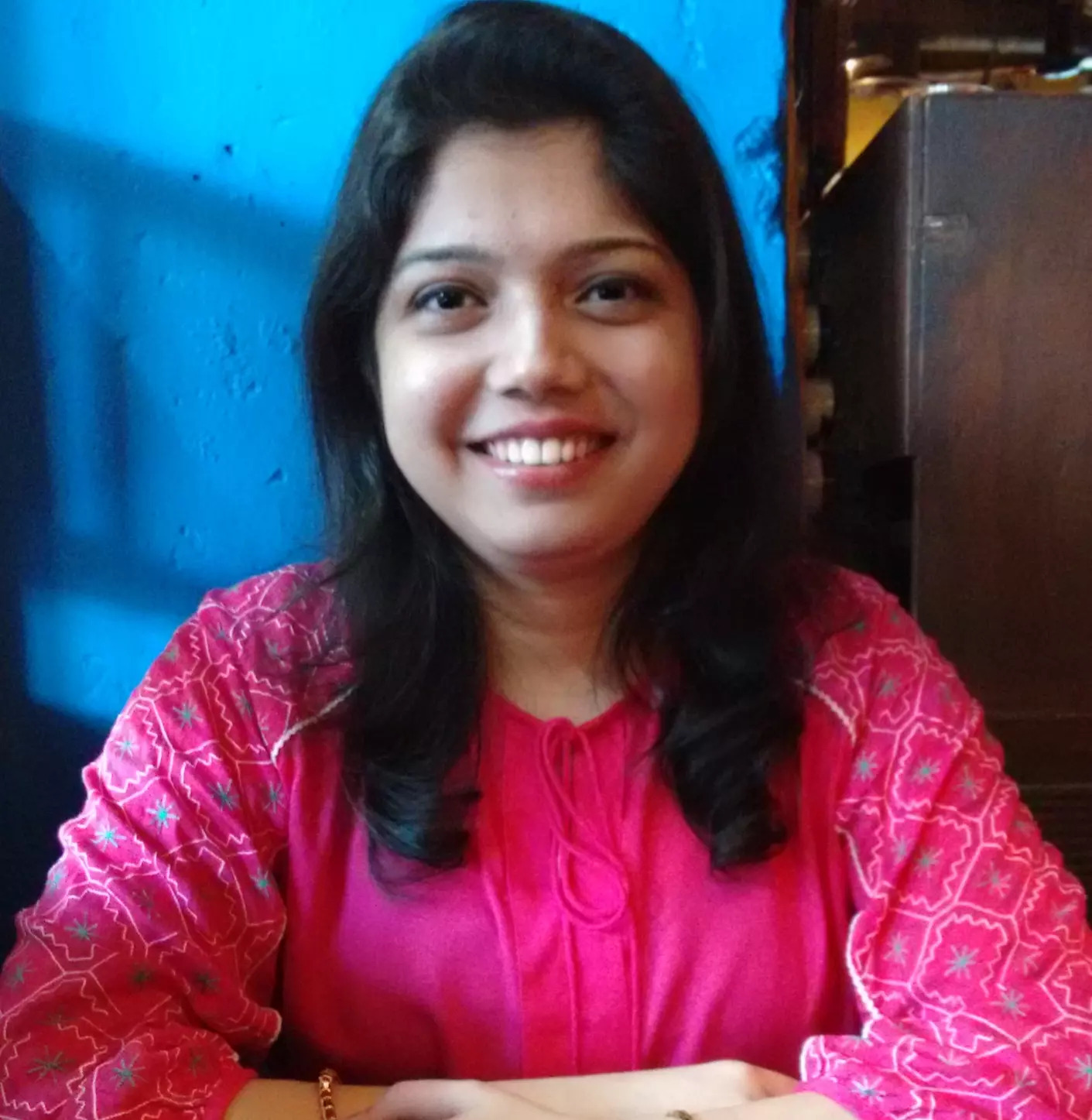 Ratika Pai
Ratika has experience writing in various fields including finance, education, lifestyle, and entertainment. After her masters degree in Commerce, she acquired a PG Diploma in Communication and Journalism from Mumbai University. She is inquisitive about human relationships and likes to study people and how they manage their relationships, during her freetime. At MomJunction, Ratika writes insightful and informative articles on…
more